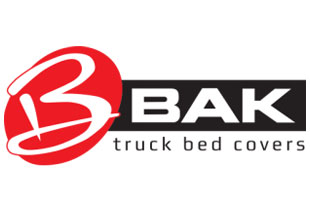 Pickup trucks have come a long way, and have evolved beyond their strictly-utility beginnings. However, no matter how you use your truck, whether it's for a trip to the mall or to the lumberyard, the fact remains that above all else, the key feature of a pickup truck is the bed. That's why it is so important to take care of the bed and protect it from wear and tear and exposure to the elements. At BAK Industries, we have developed a line of tonneau cover products that help keep your truck functional and beautiful.
Because everyone uses their truck differently, there is no single right solution. That's why BAK Industries offers the BAKFlip, the TiltBAK, and the RollBAK. Each is designed for a different need, but they all share the hallmarks of BAK Industries products: durability, reliability, and quality.
There are many reasons why people choose tonneau covers for their trucks. Those in harsh-weather areas may want to protect the bed from extreme conditions. Others might be looking for a way to protect their cargo. Or perhaps it's for improved aerodynamics. Whatever the reason, what matters most is that you choose a tonneau cover that can handle whatever you throw it at. If strength and durability are what you're after, BAKLiner tonneau covers are a natural choice.
One of the challenges many truck owners face when picking a cover is the difficulty in finding one that meets their needs. For instance, a hardcover can offer excellent durability and security, but they can also limit the utility of your bed. Soft covers, on the other hand, are flexible and easy to use but offer minimal protection. Tonneau covers from BAKFlip offer the best of both worlds, giving you the strength and security of a hardcover with the convenience and ease of access of a soft cover.
Of course, while many of the reasons to add a tonneau cover are practical, there's no denying the aesthetic appeal of a well-designed cover. Not only do tonneau covers keep your truck looking like new for a longer time, they can enhance the overall appearance of your vehicle. If you take pride in your vehicle appearance (and who doesn't?), a tonneau cover is a sensible measure to protect your investment.
In March of 2014 BAK Industries joined the Truck Hero, Inc. family of brands, a market leading company known for its quality and breadth of product lines, engineering, and innovation.